FPS : The Musical
A downloadable waltz with audiomatons for Windows and Linux
F.P.S. (stands for "Fanfare Portable de Sécurité") is a non-violent FPS game about "shooting" musical notes on the right tempo.

With its audiomatons parade, Tubo Flessibile is the biggest festival of technology in the entire world !
Unfortunately, an incident caused the audiomatons to stay inactive in their warehouse despite the clock ticking.

Moreover Horkus, the famous one-man band of the town, seems to have disappeared...
Persuaded he got the solution, he left with his instruments in hands to save the festival. The fanfare is beginning its representation : Horkus only has a short amount of time to succeed.

Embody Horkus and enter the warehouse to awake the inactive audiomatons. There is quite an adventure awaiting for you in this entrepot. Tubo flessibile's fate is in your hands !



The entire game has been made with harmonious sounds of instruments, trying to give you a great musical experience through the level.

Feel the power of an orchestra !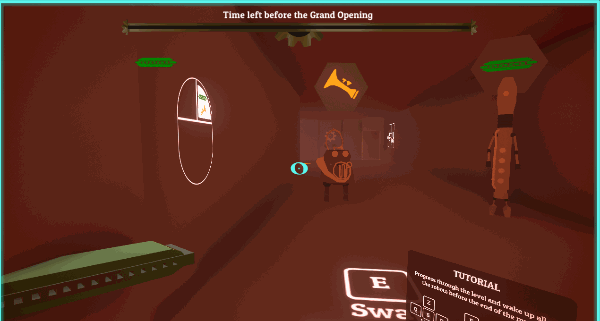 Use your instruments to wake up all of the robots and save the festival. There are quite a lot ot them inside those tunnels !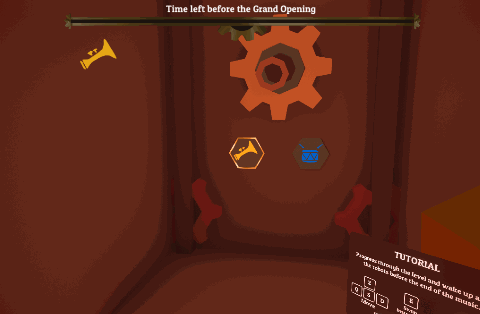 Open the doors with the right combinations !


Laetitia Saulnier | Game Designer & 3D Artist
www.laetitia-saulnier.fr

Tom Railo | Programmer & Level Designer
www.tomrailo.fr

Tristan Hilaire | Sound Designer & Level Designer
https://khamelot.itch.io

Clément Gouillon | 3D Artist & Game Designer
https://serezia.wixsite.com/portfolio

Yaëlle Drévillon | 2D & 3D Artist
https://www.artstation.com/yaelledrev